Yep, It's this time of the year, when we think about the digital marketing trends we'll see in the upcoming months. Transcend Digital put together a list of top-10 predictions for 2023.
1. eCommerce growth is here to stay
Accelerated by the pandemic, the 2021 "going direct" trend subsided in 2022. Moving in 2023 we will continue seeing growth in terms of ecommerce sales, and more brands will embrace the DTC business model. Which brings us to the second point. Building an ecommerce website is only half of the story. Many of these brands will be facing the question – How do I increase brand visibility online?
2. Performance marketing & brand building – better together
Many of us were shocked (myself included) by the numbers published by the University of South Australia halfway through the year: small brands see nearly 50% decline in sales year-on-year when they stop advertising; for bigger brands sales are down too, but due their heavy weight the drop isn't that sharp (16% decrease). What was in their media mix? Many brands have been prioritizing performance marketing recently (for those of you who are still buying clicks – we need to talk), shifting focus away from branding marketing strategies. In the upcoming years, we will see more advertisers recognizing the need to find the right balance between the two initiatives.
3. Setting higher quality standards for creative
With the influx of new ecommerce businesses on the market, the advertising space got crowded to say the least. Increased competition, coupled with ever-increasing ad blindness among consumers will result in ecommerce advertising saturation, forcing brands to get creative in finding the ways to reach / engage / convert / retain shoppers.
Further Reading:
In 2023 we'll see more and more brands putting bigger emphasis on the quality of the creative and content. Darwin's survival principles apply to marketers as well. When the competition is fierce, eCommerce brands that connect with a consumer through relevant, engaging creative, promoting timely offers will win the hearts and minds of target audiences.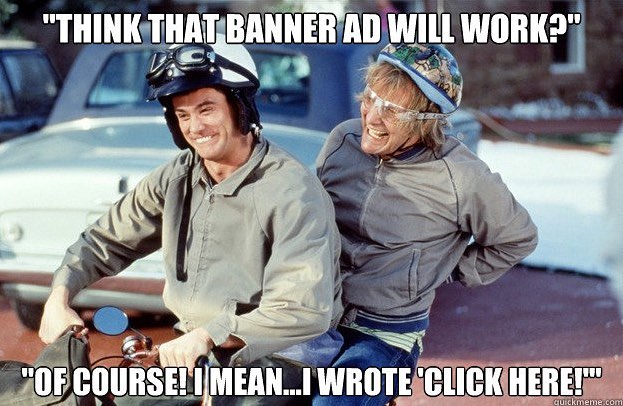 4. UGC - killer asset for modern brands (including b2b)
Online video shorts are taking social media by the storm (democratization of video production, hence lower entry barriers), but it's user generated content (UGC) format that builds emotional connection with the customers and makes a final say in their decision to buy. 2023 will bring more companies like Billo offering affordable video solutions for advertisers of all sizes. Speaking about the importance of emotion-lead creative..
Top 9 Email Service Platforms: Reviewed & Compared
Learn what makes these top 9 email platforms stand out in our detailed review.
Download
5. The rise of creative effectiveness measurement solutions
Bigger brands aren't new to the idea of using data-driven neuroscience technologies (e.g., Dumbstruck) to assess creative's power to build emotional connection with a customer before it goes live. In the upcoming years, we expect to see more technologies delivering cost-effective creative assessment solutions of both, video shorts and still imagery formats, at scale, at the speed of light. Live-testing and focus groups options could cost an arm and a leg after all.
6. Social platforms will become the key touch point at the product discovery stage
Beyond Instagram's added functionality to search by keyword, the recent updates on the platform to enable visual search (something Pinterest and Snapchat were pioneers at) will increase a role of social media in the upper-funnel marketing strategy.
7. Social commerce / shopping will continue to evolve
Pinterest enabled in-platform transactions, snapchat introduced shoppable products, Facebook is launching in-stream shopping, increasing interest around live shopping – all this illustrates that social platforms are becoming marketplaces.
8. Micro-Influencer marketing will solidify its position
Specifically, micro-influencer marketing (<100,000 followers) will continue to grow rapidly. Micro-influencers build strong engagement with their followers (who think of themselves as influencer peers rather than fans). Now, more than ever, consumers seek authenticity and trust.
"For every $1 spent on influencer marketing, businesses are making $5.20 in earned media" (Shopify)

The importance of micro-influencers on consumer's buying decision is profound, which makes this marketing tactic an integral part of any omni-channel marketing plan. Having its roots in beauty & apparel industries, micro-influencer marketing will evolve in 2023, going beyond b2c segment.


9. Preparing for the cookie-less future (now postponed
until 2023
)
Death of 3rd party cookie will lead to "walled gardens" getting stronger. Increasing reliance on the 1st party data and publisher's data will rise the importance of building and managing an in-house data repository.
10. Customer experience will become a driving force of digital transformation in 2023
Brands need to consider CX in every aspect of their marketing strategy. Personalization will no longer be a nice-to-have. Brands of any size and industry developing relevant, audience-centric content and creative build long-lasting connections with their customers, which improves their bottom line.